Products Category
Contact Us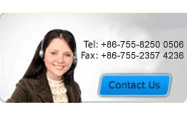 About Us
TOPSKY Electronics Technology(Hongkong)Co.,Limited is a high-tech Environmentally friendly enterprise,which was established in 1998.With the rapid development of solar industry, TOPSKY have owned three subsidiary companies - one silicon mine in Jiujiang jiangxi province(Mainland China),one hardware company and one solar panel factory in Shenzhen.
Our solar panel factory employed around 200 skilled workers, 10 senior R&D engineers, 10 overseas salesperson, 2 after-sale service clerks, and 3 production instructors.We would like to offer our customers comprehensive service and technical support from pre-sale to after-sale service.
Under strict quality control system. Our products include: 125mm mono solar cell &156mm poly and mono solar cell3W-300W mono-crystalline and poly-crystalline silicon solar panel 5W-50KW home-use or roof solar power system(on-grid&off-grid) Which are widely exported to Europe,America, Africa, Asia and gain a higher reputation.We also offer OEM,ODM,OBM service as per customer requirement and aim at making a greater contribution to the usage of solar energy globally.
Topsky always pursues the philosophy of people-oriented , environmental friendly and energy-saving. We, together with our partners, are committed to make mutual contribution to a sustainable society.

Contact us
Click here to enter your email message
NOTIFICATION

Due to increasing cyber criminal activities, please be informed that the only valid emails from Topsky are"@topsky-tech.com". The only bank beneficiary is Topsky Electronics Technology(HK)CO.,LTD at HANG SENG BANK LIMITED.Topsky will not be responsible for any claim arising from the unauthorized or illegal alterations of bank account information.